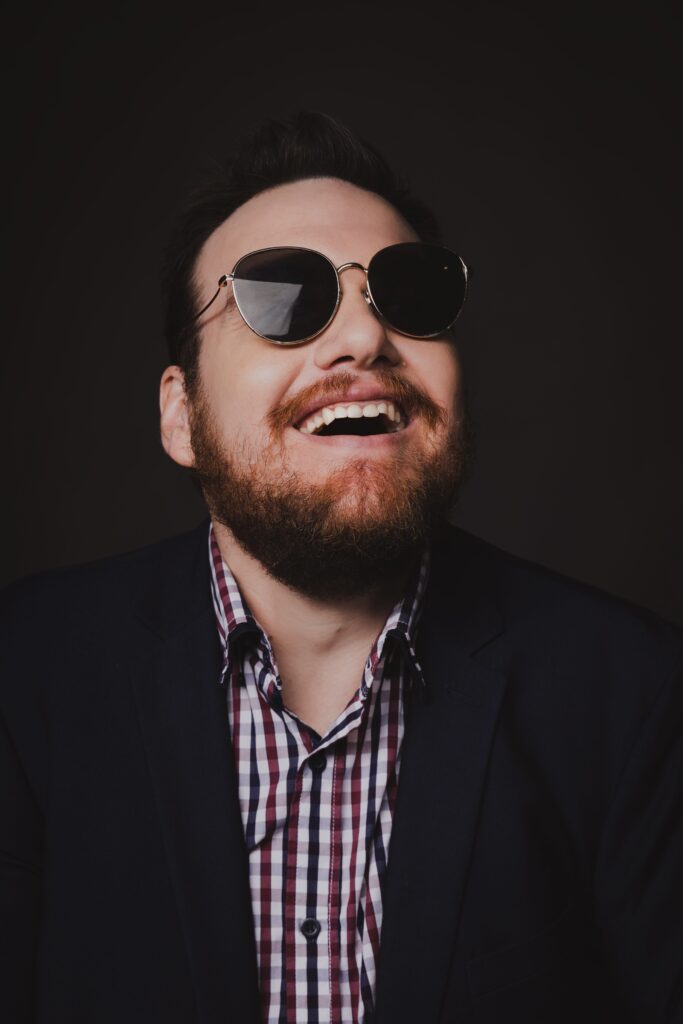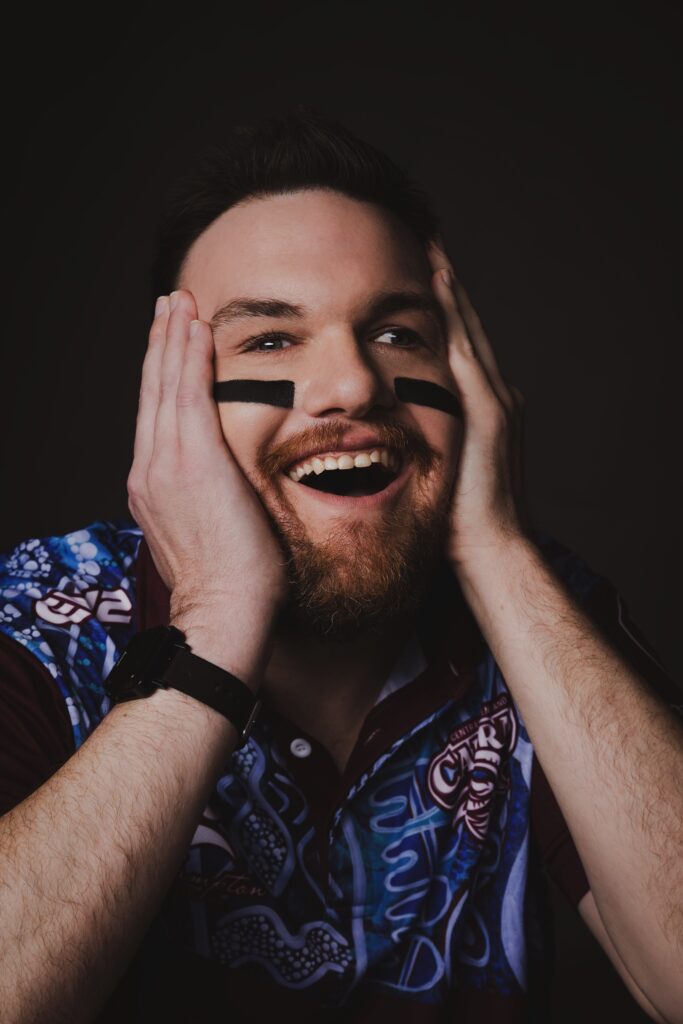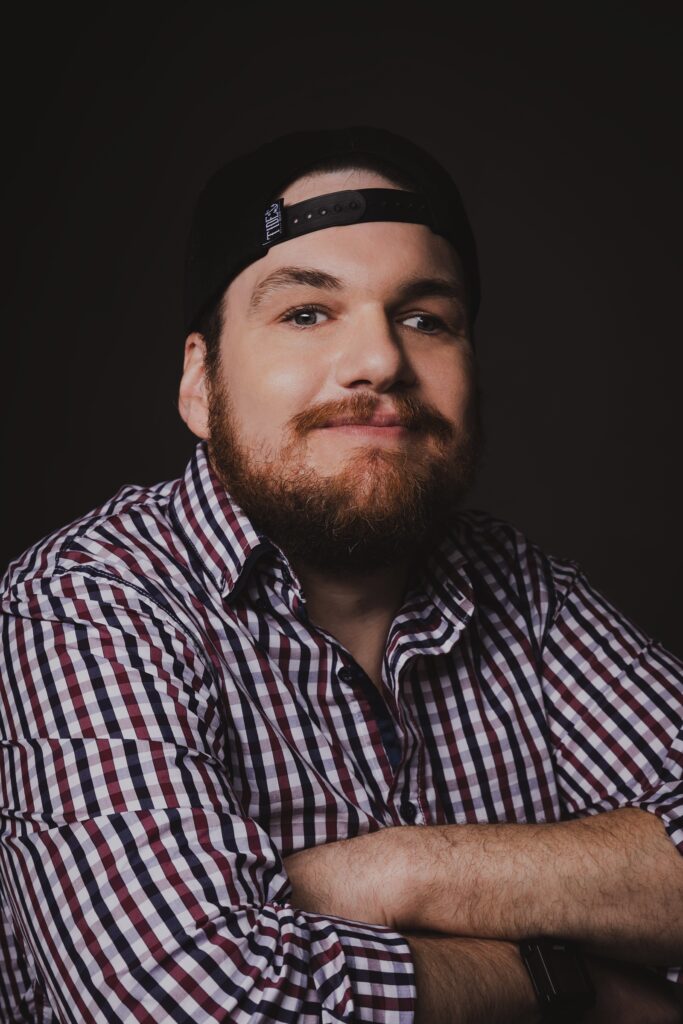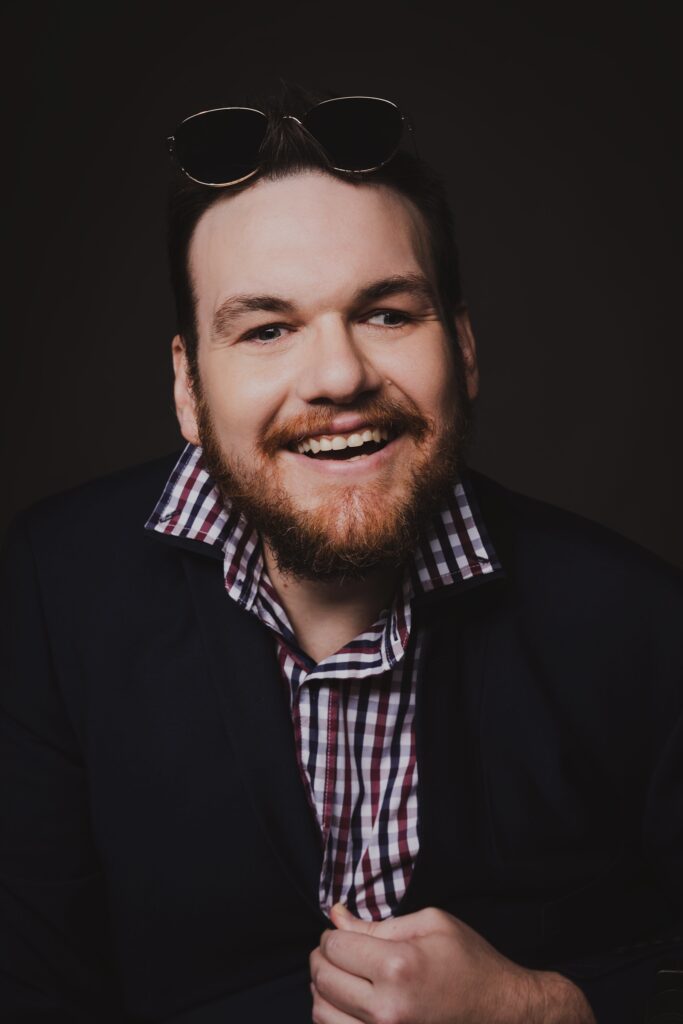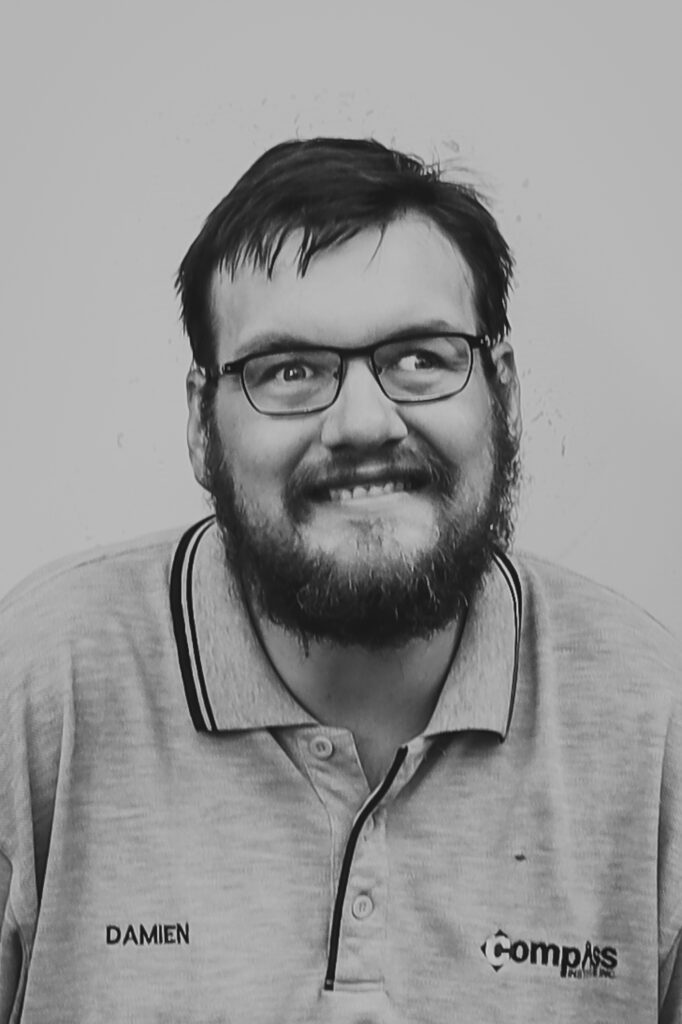 DAMIEN STEVENS
Age: 38
Compass Trainee since: 2003
"I remember being in hospital, anxiety-ridden, trying to weigh up the pros and cons of where to send Damien. It was my eldest son who had spoken to David (CEO of Compass, which was back then called "Aiki-Abilities"). They were so new then, so we knew nothing about them. But when we spoke to David, we trusted him and his approach…"
When Damien was ready to graduate high school 20 years ago, his options were bleak. His Mum, Donna, recalls the feeling of angst in trying to work out where Damien was going to go and what he was going to do after leaving Nambour Special School.
"I remember there was a program back then called 'Moving Ahead' for post-school," she said.  
"It was honestly the worst process. You had to fill in all of this paperwork that asked you to detail what the worst day with your son or daughter might be like. It was extremely confronting."
Donna went through this process with two other parents of boys that Damien attended Nambour Special School with. They all shared the same concerns about where their sons would end up and tried to help each other through the arduous journey.
To try and assist parents with understanding their options, the Special School organised for different disability services to come in and speak about what they could offer. Donna recalls just how deflating that process was for both her and the other parents she was trying to navigate this with.
"All of these organisations were coming in to say what they could do for our kids," she said.
"I'll never forget one particularly lady from a large disability service saying all of these wonderful things they had on offer – and then afterwards, I spoke to her, and it turns out that in reality, Damien would be doing things like tearing up paper to put in the recycling bin all day. I wanted better for him than that.
"Another agency had a great marketing spiel, but it was all about what they could do for people with physical disabilities. We asked about our kids with intellectual disabilities and what they had on offer for them – and they literally had no answer. It's like they hadn't even thought about it."
For a person with a disability, particularly an intellectual disability, life beyond school is confronting. 
It was the case back then when Damien and Donna were looking for options, and is still in many ways the case today. There are simply far less resources and opportunities available, and many are not focused on furthering the person's learning – they grossly underestimate the potential of what a person with an intellectual disability is capable of.
For Damien and Donna, their journey allowed for another pathway.
"It was really interesting, as I was really sick at the time and in hospital," shares Donna.
"I don't know if you believe in this kind of thing", she says (and I definitely do), "but it was one of those scenarios where I was feeling so unsupported, that of course, my back went out.
"I remember being in hospital, anxiety-ridden, trying to weigh up the pros and cons of where to send Damien. It was my eldest son who had spoken to David (CEO of Compass, which was back then called "Aiki-Abilities"). They were so new then, so we knew nothing about them. But when we spoke to David, we trusted him and his approach.
"He talked about being a productive member of the community and not hiding people with intellectual disabilities away, but actually taking them out into the community, teaching them things, doing meaningful activities that they could learn from. Nobody was doing that back then.
"So that's where it all started for us."
From that point, Damien ended up becoming one of three original Trainees that joined Compass. And 20 years later, he is still with us. Not because he hasn't grown in that time, but because he continues to develop and evolve year-on- year. 
Andrew Diggines, Compass Support Trainer and now Compass Farm Manager, has worked with Damien for over 14 of those years. 
When I ask him to describe Damien, the first words that come out of his mouth are, "An absolute gentleman". 
"He's beautiful on the inside (and the outside!), hilariously funny and witty. He's your typical male, Aussie larakin! 
"He'll talk about girls, footy and drinking. He's a blokey bloke, but at the same time, still an absolute gentleman. And he just cares so much about everyone around him."
But those words aren't likely to be how Damien would have been described 20 years ago.
Mum, Donna, reflects on the many years where Damien experienced unrelenting anger and at times, outbursts of violence.
"He was a big unit when he was younger, a lot heavier and angry and times, so there were a lot of concerns about managing the anger. 
"We didn't know how to manage that really, outside of medication. It wasn't until he started doing things like Aikido (martial arts) at Compass that he started to become more centred, which was foundational to starting to support him with positive behaviour change.
"In contrast to being at Compass, school wasn't a wholly calming environment, and neither was home. I have two children with ASD, so whilst there's a lot of love and great support systems in place, life at times can be chaotic. 
"The calming environment and the individualised programs that were tailored to Damien started to help not only ease the anger, but also understand where it was coming from. So much of Damien's frustration was from being misunderstood and not being able to communicate. He couldn't get his needs across, so he'd just get angry. 
"Compass has helped him SO much with this, giving him time and space to talk when he's ready and to communicate as he needs to. That's been a big change over the years. Now he'll talk to people when we're out, which is amazing. That's only come from being encouraged over time."
Andrew also speaks passionately about the change he's seen in Damien over the years. 
"He used to be angry at times, and sometime lash out, but it's like he's found himself now. His biggest frustration was communication. But with care, attention and love from other people, he has evolved and really come out of his shell."
When you personally meet Damien for the first time and then when you hear stories like these from his past, you would be forgiven for wondering if it's the same person. 
Damien today, is the gentlest, kindest, most loving and empathetic man. He greets you with a giant smile every time you see him and just wants to connect with you. 
When he's with you, you feel like he only sees you – and he really sees you! 
It's amazing how much of a truly life-changing impact the way we view others can have, not just on the person but on their entire family and social network. To be seen, to be given the time and space to be understood, and to be supported to be who you know you are inside, is more than just respect, it is the breeding ground for transformation. 
For someone like Damien, the potential to live with meaning and give beyond his perceived capacity was always all there, he just needed help to express it.
When asked what she's most proud of about Damien and his journey, Donna simply replies, "I'm most proud of the man he has become and the friendships that he has. His angst is gone, and he's just an amazing, loving and caring man."
Looking ahead at Damien's future, Donna's dream is that he continues to thrive, live happily and be surrounded by friends and people who care for him, the person. 
Damien's dream? That he can be around his family and his mates forever. 
At the end of the day, it really is the simple things in life that matter most. The genuine connections that give our life purpose and meaning. 
This story was written by Compass team member, Sandra Brodie, through interviews and contributions from Damien himself, Damien's mother Donna and some of Damien's Support Trainers at Compass.
Back to all trainees