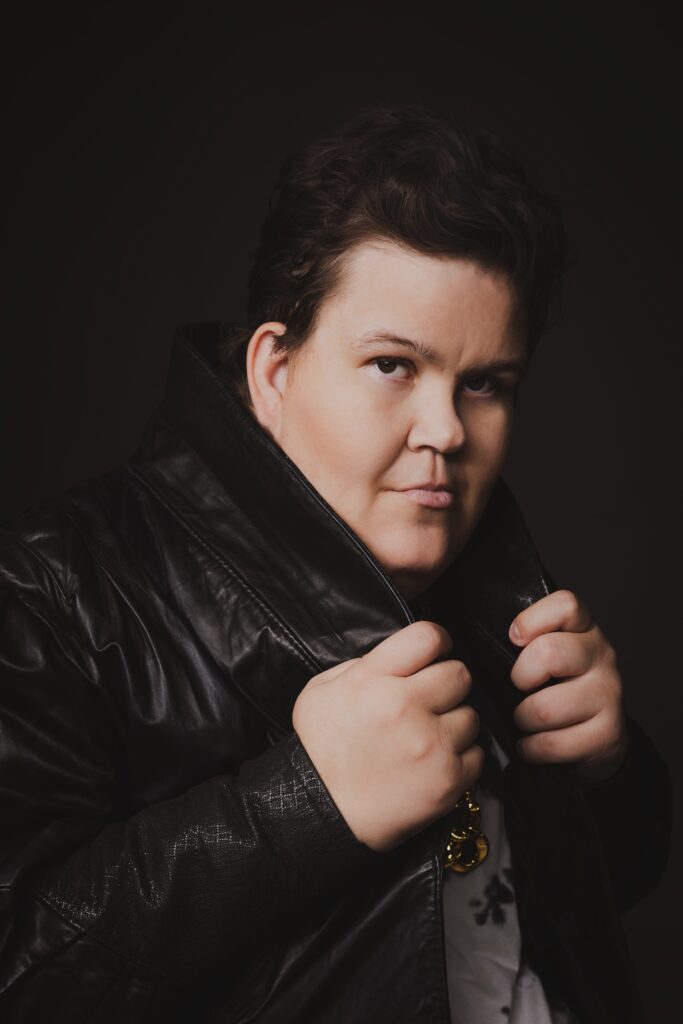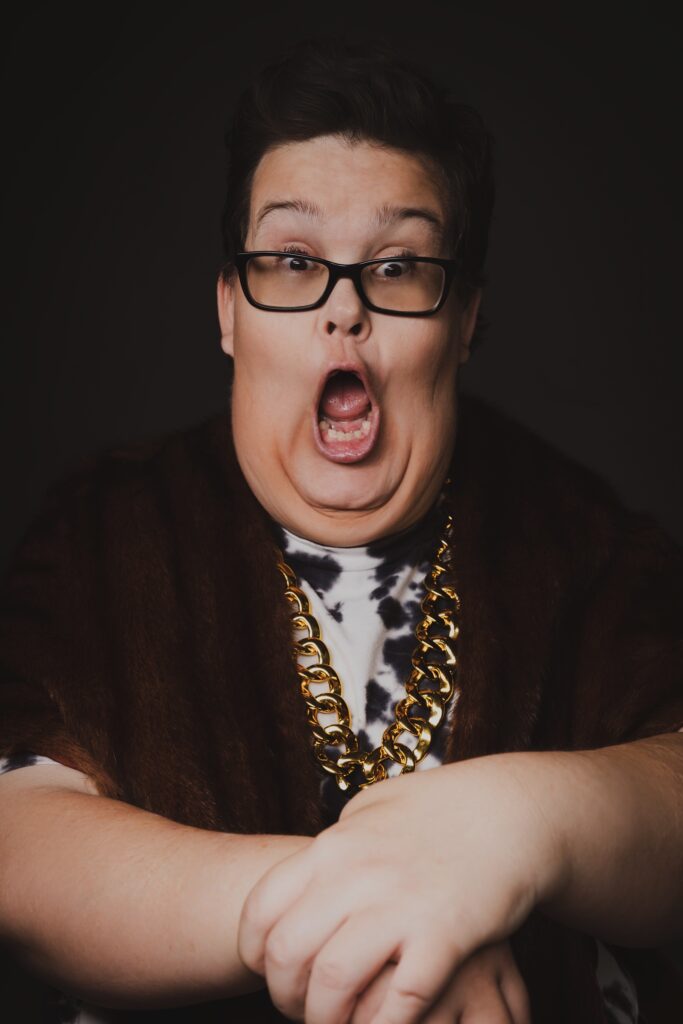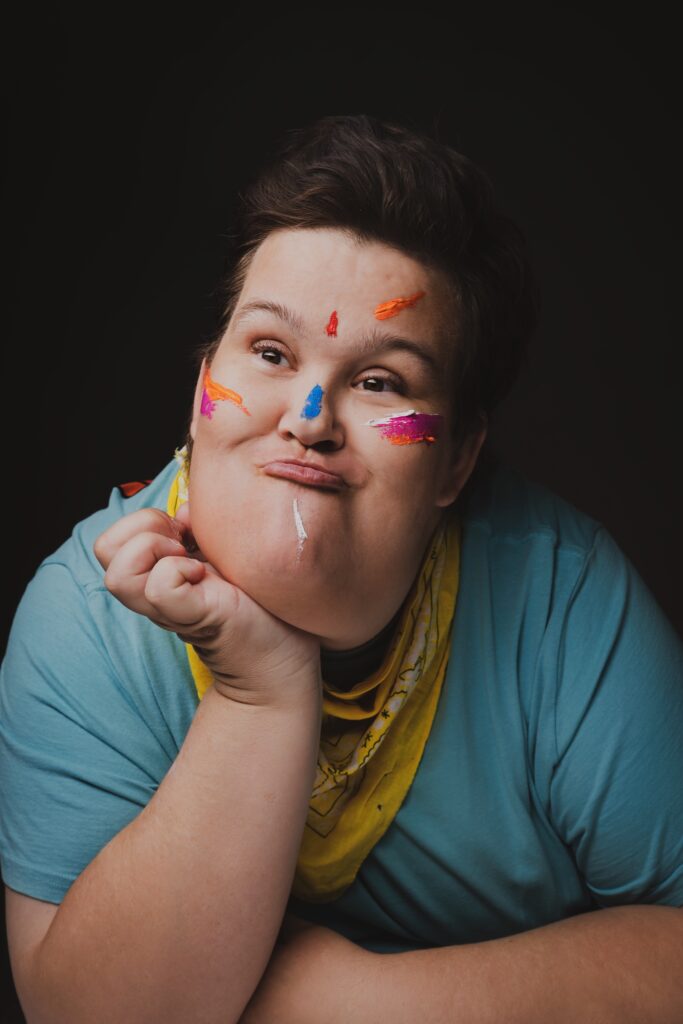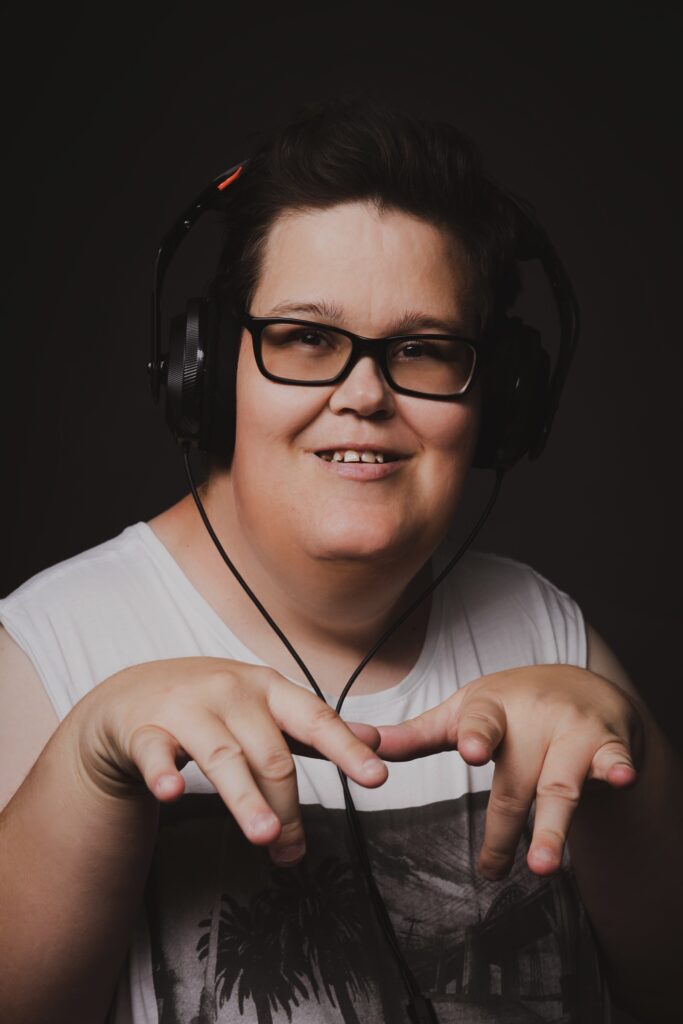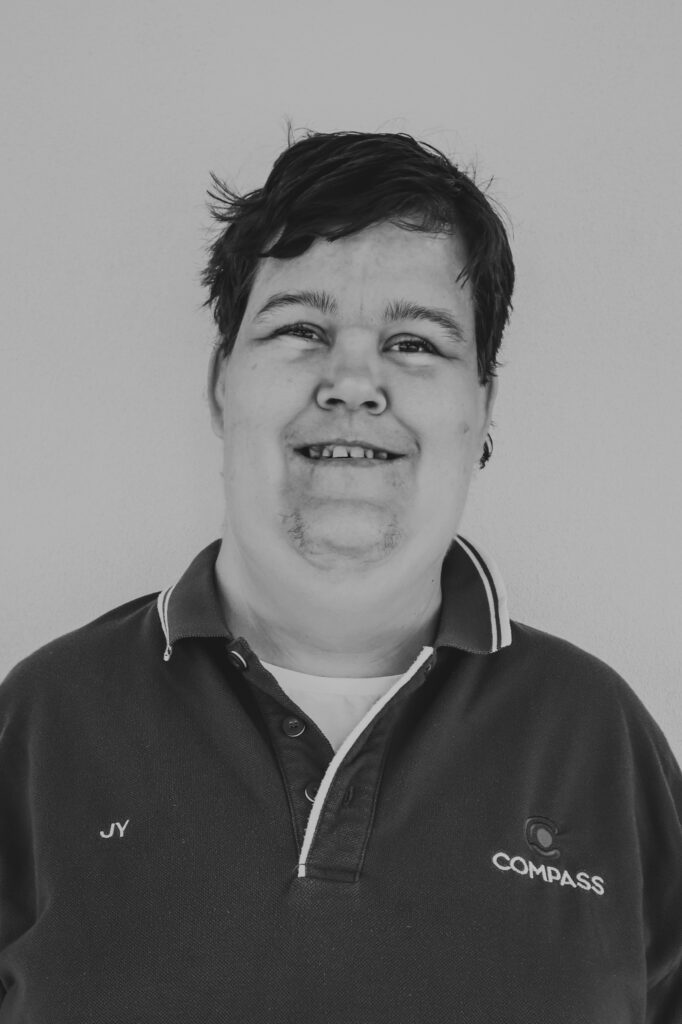 JY LUCK
Age: 36
Compass Trainee since: 2005
Some days I would love to just be able to crawl inside his brain and see what goes in there!
Jy Luck is 'unique.'
His Dad Colin hilariously refers to him as, "Mother's little mystery". 
His brother lovingly says, "My brother is a little bit different… but boy is he different". 
And his trainers at Compass instantly smile thinking about him, and just can't quite place him… he's just uniquely 'Jy'.
And if you ever have the fortune of ever meeting Jy in person, you too will probably use a similar word to describe him. 
He has a presence about him that is strong, solid and caring, while at the same time being incredibly mischievous, laugh-out-loud funny and altogether wild. You get the feeling that he's one of those people you could spend a lifetime with and never quite 'get', which is what makes him all the more interesting. 
This uniqueness about Jy also extends to his way of thinking and how he expresses himself. 
An example of this, Jy's dad Colin remembers when Jy was trying to communicate something to him and his wife about a particular house in a magazine. They couldn't quite follow what Jy was saying… and then he just started busting out the rhyme to the Adams Family, clicking his fingers. 
In that moment, they understood that Jy was trying to point out a derelict-looking house to him that he recognised from down the street! 
"It was really quite amazing," said Colin. 
"It shows a lot of left field function to think like that and connect those kinds of dots to explain a concept and get his point across.
"Some days I would love to just be able to crawl inside his brain and see what goes in there!"
His ability to connect the dots differently also makes Jy incredibly creative.
"At home, Jy has over 120kg of Lego," explains Colin. "He'll have crazy pictures in his mind and somehow, he'll just make them. He comes up with the most interesting and bizarre designs and you find yourself thinking, 'Where on Earth did that come from?'. 
"He just has the most brilliant imagination."
Harnessing and further developing his imagination and way of thinking, is something that stands out for both of Jy's parents as they reflect on his 18 years at Compass.
He's been encouraged to use these skills as his superpower, along with learning and develop new skills, to communicate better what he feels, and even to adapt his communication to try to help others understand him better. These simple skills were once very challenging and a constant source of frustration for Jy.
"All of the staff at Compass really seem to have brought out different ways for him to get his message across," says Colin. 
"If he can't find the words, he'll look for something that will assimilate what he's trying to get through to you. It's been incredible, to be able to continue to meet our son in new ways and learn more about him through the process."
It's this approach to continuous learning and development that led Colin and Cheryl to Compass in the first place. 
"I remember we went to one of those school-leaver expos all those years ago and Compass was there. I was listening to the staff member talk about what they did at the time – which was nothing compared to what you've grown to do now – and I just loved the way they approached people with disabilities," recalls Mum, Cheryl.
"I wanted more for Jy, and Compass seemed to be the only organisation interested in furthering his education, and not thinking that because he had finished school, there was no more learning."
This is something that many parents echo in the world of disability – the desire for their child to have the opportunity to continue to learn. It seems basic, but in many instances the world assumes that if you have an intellectual disability or a learning impairment of any kind, you just can't learn at all – or what's worse, that you don't deserve the opportunity.
Cheryl continues, "I remember that David (Compass Founder) talked in terms of Jy maybe being able to get a job one day… and I just laughed."
"From where we'd come, it wasn't even a dot on the horizon in my mind. At least now it's a dot. There are certain realities about Jy and his capabilities that present challenges, but it's a possibility now."
When asked about the possibilities they now see for the future, both Colin and Cheryl radiate with enthusiasm.
"Jy keeps telling us that he's moving house and moving in with his friends at Compass," giggles Mum. "Then I pretend to cry because I don't want him to ever leave me!
"It's one of those things as a parent, where you want them to go and achieve their dreams, and at the same time, you can't imagine life without them.
"Of course, ultimately, we'd love for him to be in independent housing… We just want the best life that he can have, without putting any boundaries on it. We know now that it could happen, and for that, we're very grateful."
This story was written by Compass team member, Sandra Brodie, through interviews and contributions from Jy himself, Jy's parents Colin and Cheryl, and some of Jy's Support Trainers at Compass.
Back to all trainees