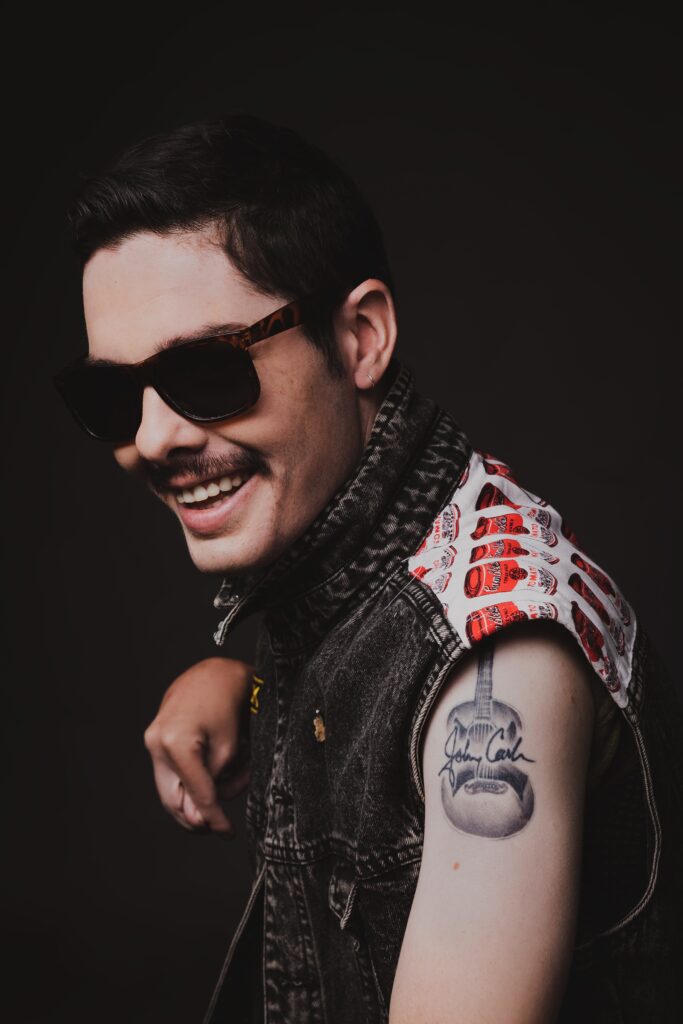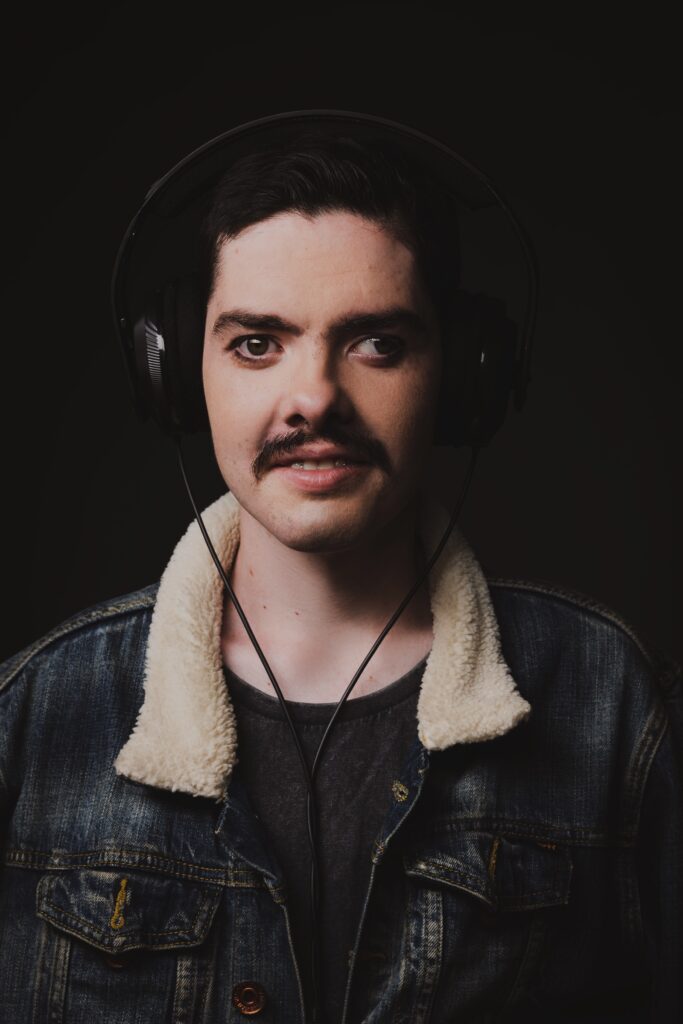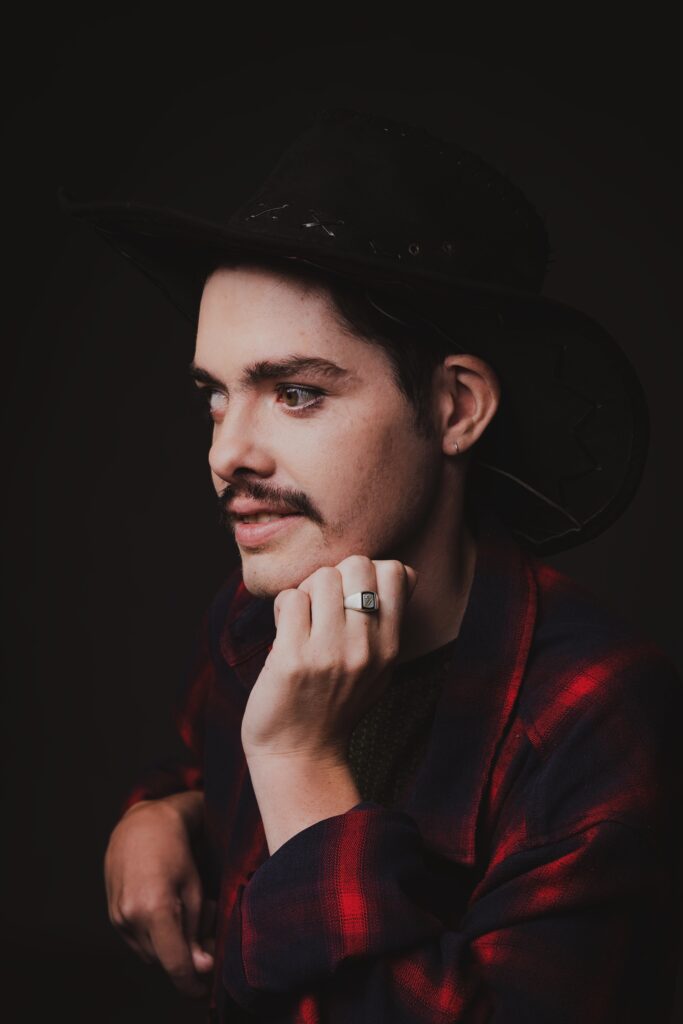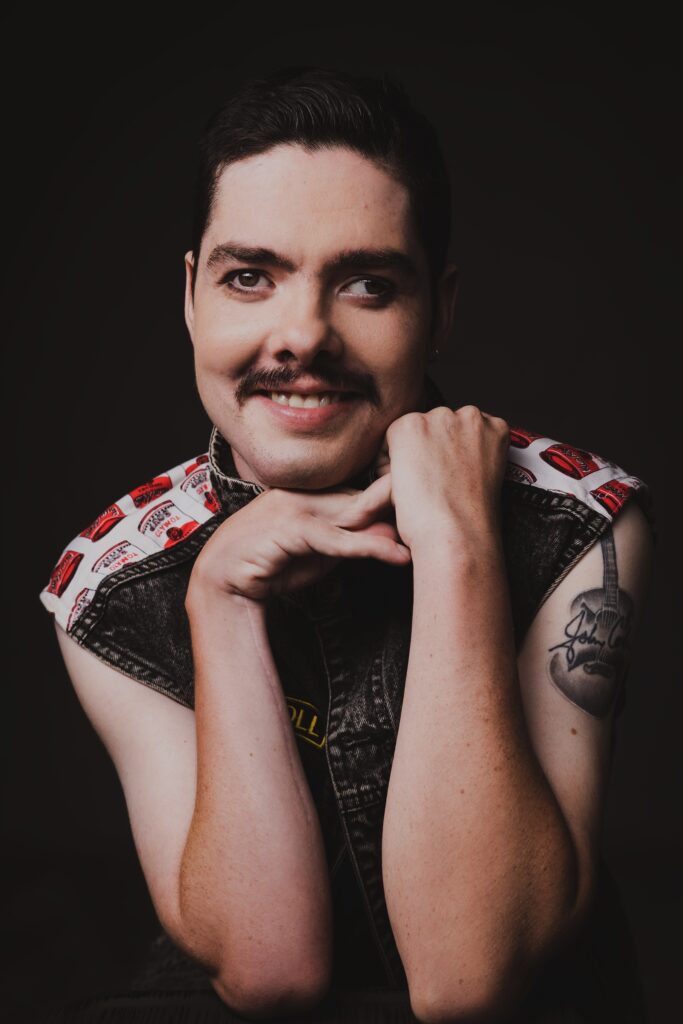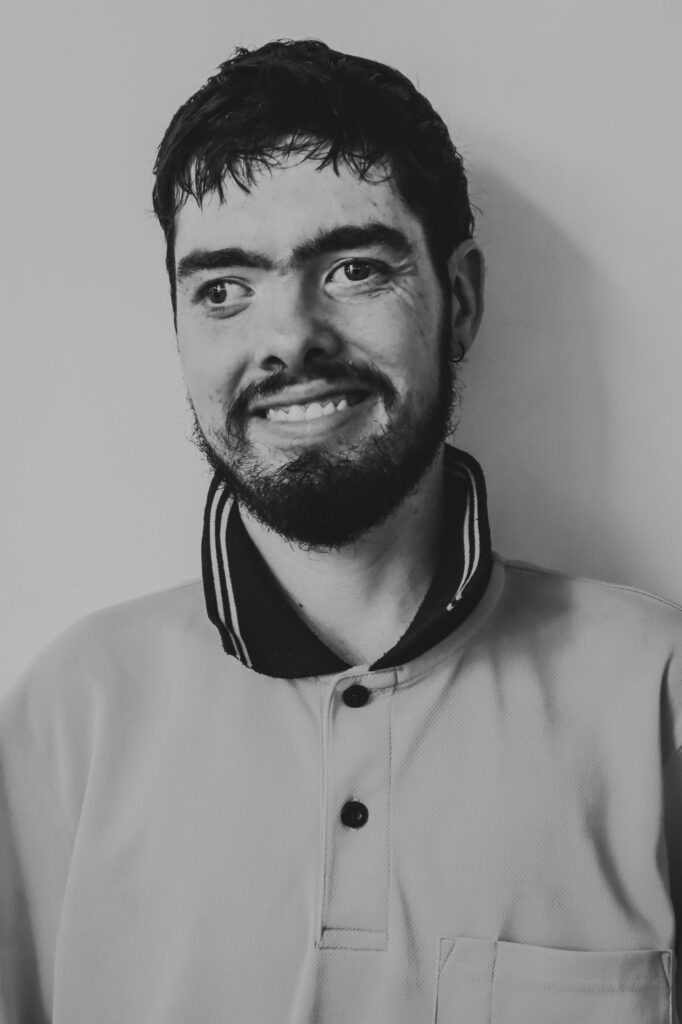 LESTER CAREY
Age: 22
Compass Trainee since: 2018
He's also someone who wants to prove himself. He wants to prove he's capable and worthy, and that he's just like anyone else.
Lester Carey is a young man who doesn't let his disability get in the way. 
On the days he attends Compass Farm, he does everything from working with animals, to making things in the woodworking shed, packing our jams and chutneys and being a farm hand.
But his favourite activity by far is being part of the Rakes and Panes crew with Compass Trainer Jack, mowing lawns and landscaping for people out in the community.
"I just love to help," he says. 
Lester's Grandparents Bill and Debbie reflect that this quality of helping others is central to Lester's personality, as is his desire to always try new things and better himself as a person.
"Lester is a very caring person," says Bill. 
"He's passionate about helping others and is always looking out for other people. He even used to push some of the other kids at school around, who were in wheelchairs and help them get things when he could, which is pretty great given he also has a physical disability himself.
"He's also someone who wants to prove himself. He wants to prove he's capable and worthy, and that he's just like anyone else."
When asked if he ever feels different to other people or sees himself differently, Lester replies with quite a direct "No". He's never felt different he tells me, an insight into how he also views others as equals.
Debbie echoes this response, "He's just like any other normal young adult, so we treat him like one."
Like many young men his age, Lester loves gaming and exploring new technology. He also loves the thrill and suspense of true crime and rescue shows on TV, along with country music – when he sings, he really does sound like he swallowed Johnny Cash, which has now become one of his signature talents and a party trick he likes to perform when he gets the chance.
When Lester recently became an uncle, his passion for little people shone bright. He is eager to share photos on his phone of him holding his baby nephew.
"I just love hanging out with kids," he says. 
Bill and Debbie tell me that Lester's goal is actually to work in a childcare centre one day. 
"Five years ago, when we started at Compass, we put together a plan of where Lester wanted to be by the time he was 26-27 years old," explains Bill.
"His dream is to be able to be self-sufficient, to own his own small business or to work for someone and be independent in that way, hopefully with kids or something in that field.
"He's started towards that now with his first job, working 8 hours a week at Hungry Jacks. 
"Compass has helped him get to that point – his confidence has grown a lot since being on the Farm, his communication has improved, as has his willingness to help. He also speaks for himself a lot more now; he'll ask for help if he doesn't know something, which he didn't used to do as much.
"Interestingly, he's also more forward-thinking and self-reflective. As an example, he recently said to me after starting his new job, "I think I can do better". So he was reflecting on his performance and then wanting to put steps into place to be better. That's a big step forward."
Compass Farm Manager, Andrew Diggines, has known Lester since he started at Compass. 
Just like Grandad Bill and Grandma Debbie, Andrew is proud that Lester is now in his first job, as is the whole Farm and office team. This job for Lester is a pivotal achievement that will underpin his future endeavours as he proves very happily that he can do more.
"It's amazing because he's just grown so much," says Andrew.
"He's had challenges from day one and has managed to overcome them. From birth, where they thought, he wasn't going to make it, to now a young man with multiple disabilities and health challenges.
"He has an amazing sense of humour, adds value in every situation he's in, always does his best, and is striving to be somebody and to find his way in life. 
"I can see him down the line as a motivational speaker, sharing his experience with the world of his life."
It's heartening to see that the people around Lester every day are inspired by him and believe he can do anything.
I ask Lester is he feels the same, like he could do anything if he wanted to?
He answers humbly by saying, "I don't know… but I just do the best I can."
And in that, we can all have a powerful takeaway that all you ever need to do is the best you can. And that that is enough.
This story was written by Compass team member, Sandra Brodie, through interviews and contributions from Lester himself, Lester's Grandparents Bill and Debbie, and some of Lester's Support Trainers at Compass.
Back to all trainees