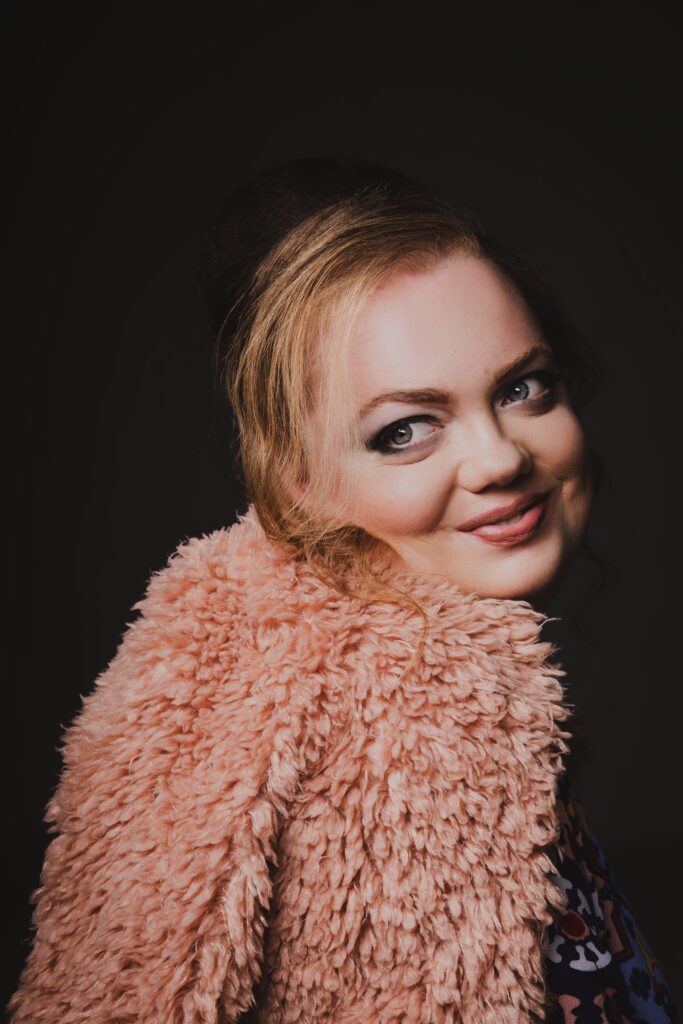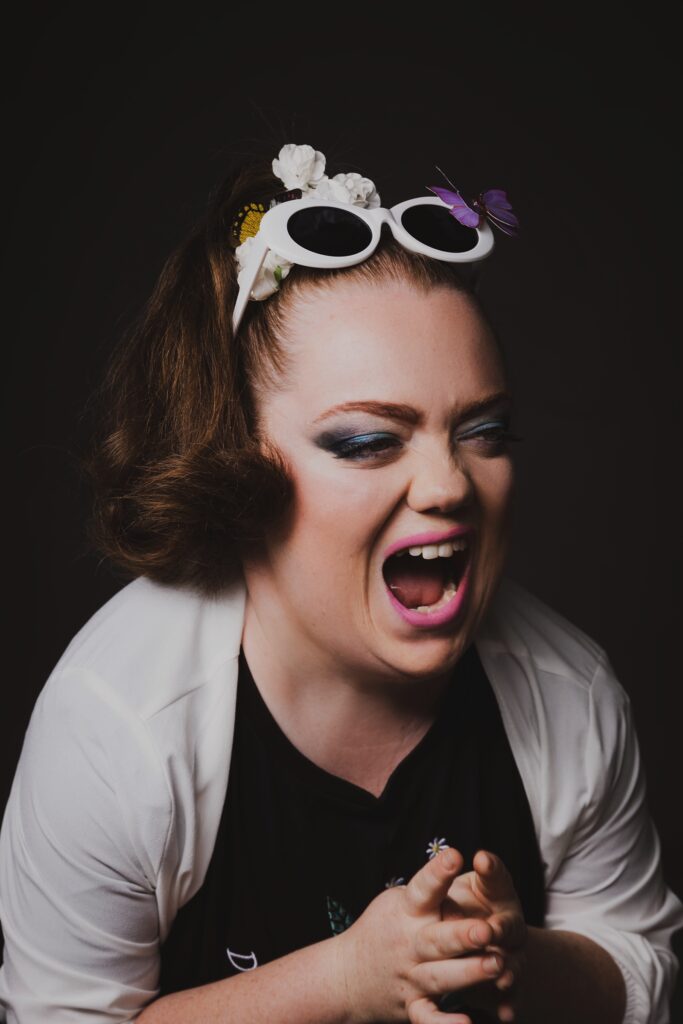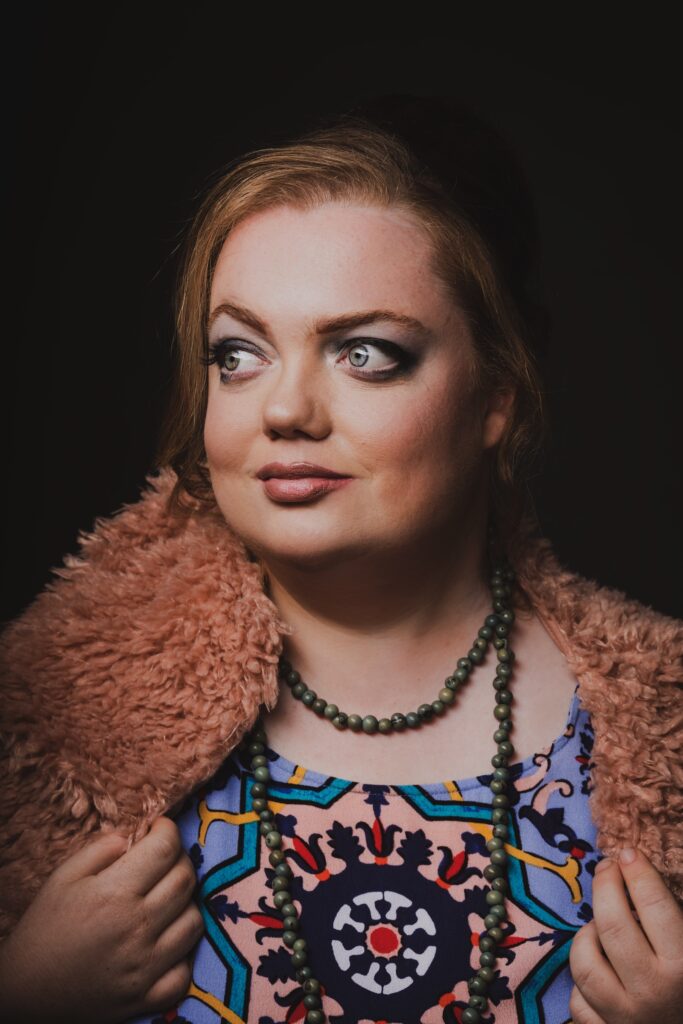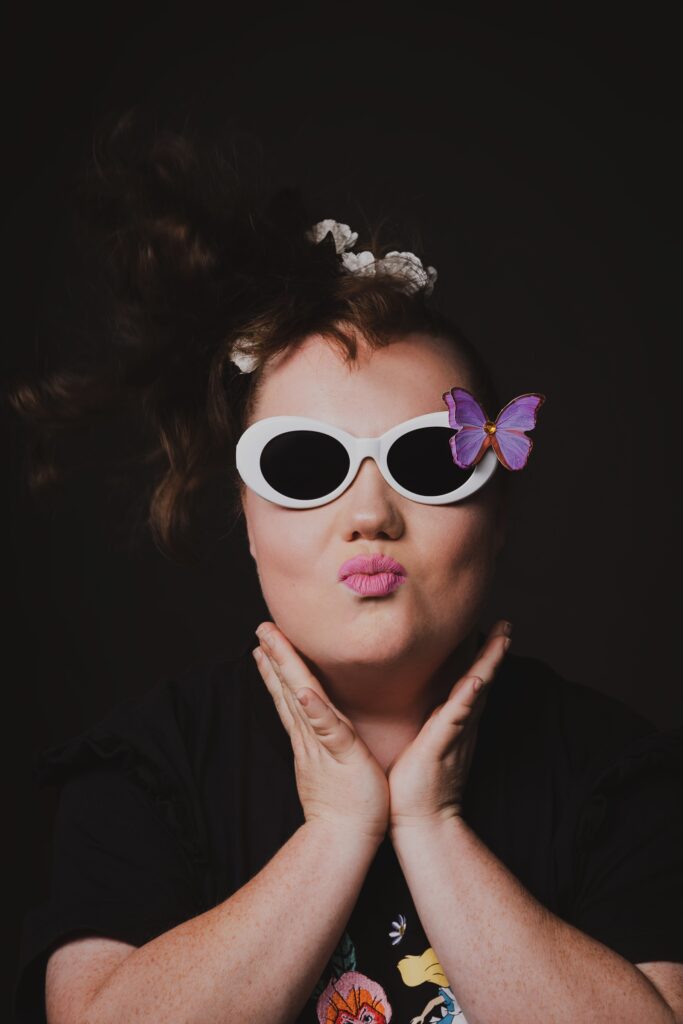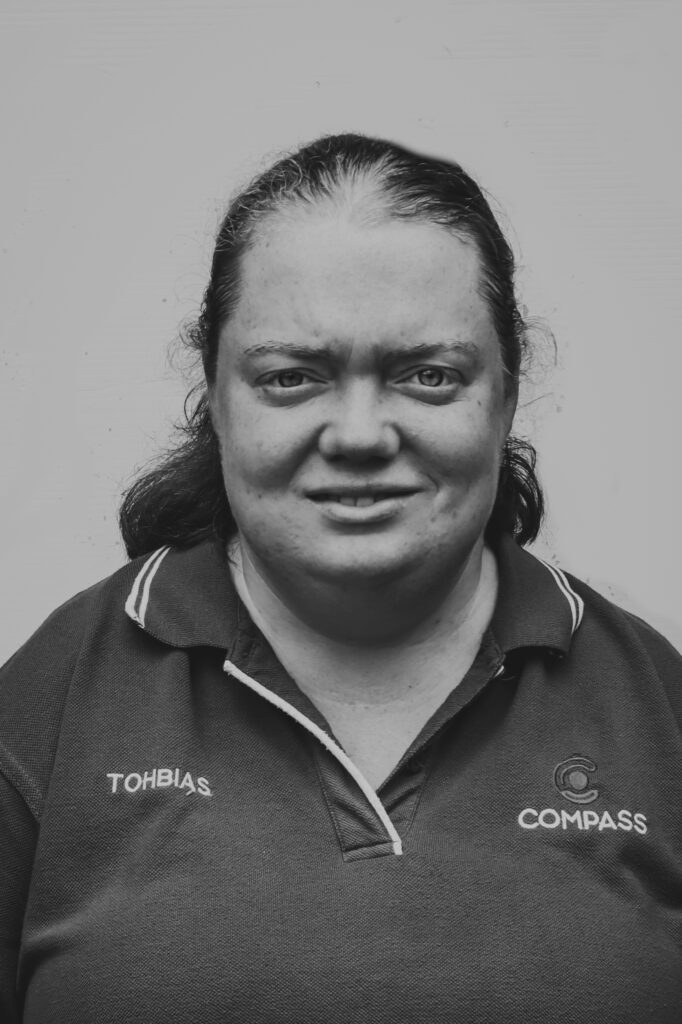 TOHBIAS DAVENPORT
Age: 24
Compass Trainee since: 2017
"She could have easily drifted into becoming super reserved at the end of high school. It would've been easy for us to insulate her from the world, but thank God that hasn't happened. Instead, she's blossomed, she's exploded, and she's said, 'Here I am world!'
Tohbias and her parents are among those people in this world that are just special. It's difficult to describe why, but it's a sentiment that's shared by many who know them. 
Tohbias herself is extremely lovable and adored by everyone – her peers, her colleagues (Tohbias is also a Trainee at Cricks Sunshine Coast!), her friends, the broader community and of course, her Compass Trainers.
"I just love everything about Tohbias!" says Compass Support Trainer, Tina Yalden, who has worked with her for over 5 years.
"She's honestly better than your best friend," she laughs. "Her cheekiness, her sense of humour, her personality… there's just something about her that makes you want to spend all your time with her. 
"She's really special and she's grown so much in her time at Compass. Bearing witness to that has also been a really special opportunity for me."
This kind of connection that Support Trainers have with Trainees at Compass is incredible. 
Always bound within a professional limit, they create bonds of deep understanding and genuine friendship – a true connection that has each of them wanting to grow, to give and to see each other thrive. 
Tohbias' Dad Scott reflects this same sentiment through a beautiful story of how Tohbias came to attend Compass. 
His wife Deb – who he openly credits as the one who has done "everything in the world to ensure Tohbias gets the absolute best she can all the time" – came out to Compass Farm in 2017, looking for the best opportunity for her daughter. 
She absolutely loved the environment and the variety of opportunities available. Tohbias could connect with nature, with animals, she could learn in the kitchen, explore art, and there were pathways toward placements in Compass cafes and their raft of other social enterprises. 
But the thing that stood out to her most was the people.
Scott recalls, "I'll always remember that Deb came home that day with a story from the Farm. 
"She had asked someone out there what qualifications the people who work at Compass have and the answer was essentially that, "more than qualifications, we believe in HEART, and that's what we recruit for". 
"And we were just blown away by that. 
"That's what makes all the difference," says Scott. "And it's so obvious. They're all beautiful caring people at Compass, they're not just 'workers."
This kind of connection and the opportunities that have come with being at Compass are what Scott and Deb credit as a large part of Tohbias' development as a young adult. 
"Tohbias was really shy before she started at Compass," says Scott.
"She could have easily drifted into becoming super reserved at the end of high school. It would've been easy for us to insulate her from the world, but thank God that hasn't happened. Instead, she's blossomed, she's exploded, and she's said, 'Here I am world!'
"And as funny as it sounds to say, I sometimes can't comprehend how Tohbias has gotten so many opportunities by being at Compass. It's honestly amazing."
When I inquire into this a little more, Scott and Deb go on to explain how important it's been for Tohbias to have opportunities out in the broader Sunshine Coast community.
"She's now known in the Community, and they all know her because of Compass, because of the opportunities she's had with you – including this one!," says Scott.
"She meets people when she's out with you guys and also because of her work with Cricks. 
"Just the other day, we were in the pool shop and the lady said to Tohbias, "I know you – you were on the cover of the Jams I got!" We were just blown away – we encounter that all the time and we love it."
But why is it so important for their daughter to be seen and known in the community? This is a question that her parents eagerly answer.
"People knowing her in the community is so important to us because it means she's safe, that she has eyes on her from people that care about her," says Deb.
"She's not isolated and unknown, they will look out for her. That gives us comfort. We had never thought about that until we had it, and then realised just how important it is – like the saying, "It takes a village". 
"As a family, we probably would have inadvertently sheltered her as we were always really protective, so it's amazing to see that difference now."
Something about these statements is sobering. Often at times we forget the extra vulnerabilities of an individual with a disability and then the extension of that into fear for their families and friends. Like every parent they just want to know their daughter is safe. 
When looking to the future, Deb and Scott are reflective. Their dreams for Tohbias' future now that they've been open to these new opportunities and possibilities are still very similar to that of every parent, but with an extra depth of impact. 
Through a well of emotion, Deb says, "We just want for her to be able to handle life without us."
She pauses as we all go inward.
"One day, we won't be here… We love her and never want to push her away. But the reality is that we know we also won't be able to look after her at some stage in the future.
"So for her to be able to have that independence that she's growing into now, and that confidence… and to have some kind of part to play in the community… that is our absolute dream and our hope."
Tohbias is a living example of the power of connection, belief and opportunity. She proves every day that there is no circumstance that cannot be surpassed, if only you have a little help from your friends… or in this case a whole community.
This story was written by Compass team member, Sandra Brodie, through interviews and contributions from Tohbias, Tohbias' parents Deb and Scott, and some of Tohbias' Support Trainers at Compass.
Back to all trainees